Join us for Docktails & Oysters on June 3rd!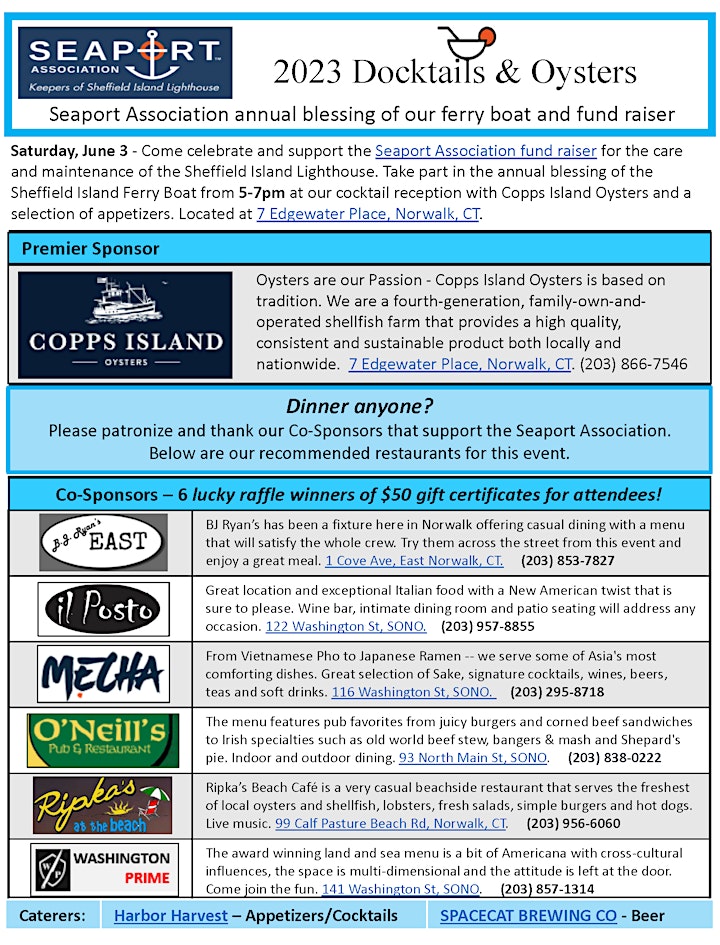 Celebrate and Support the Seaport Association with our island themed fundraiser.
Docktails & Oysters
Saturday, June 3rd (5 pm to 7pm) at Norm Bloom & Son Oyster Farm in Norwalk
Join us on the docks of a 4th generation oyster farm for oysters literally fresh off the boat and learn a little about our shoreline oystering heritage!
If you have never tasted the coveted Copps Island Oysters literally fresh off the boat this is an unforgettable opportunity to eat your fill of them. Our advice is to come hungry!
It's fun to watch the pros shuck the oysters before your eyes (they make it look so easy) and set them on trays with lemons and an assortment of sauces.