Connecticut Gardens: A Celebration of the State's Historic, Public and Private Gardens – A Book Talk and Signing with author Caryn B. Davis
Caryn B. Davis will present an overview of the 44 properties showcased in her newly published book Connecticut Gardens: A Celebration of the State's Historic, Public, and Private Gardens, sharing their fascinating histories, designs, and human stories through a slideshow of beautiful images from her book. Her talk will include an overview of Connecticut's 15 historic gardens – why these gardens were established, how they were used, and how they evolved from utilitarian use to aesthetic; an introduction to CT's public gardens – their establishment and benefit, along with notable designers of the day; and an introduction to some of CT's finest private gardens – their owners, and the stories behind their inception and design. Connecticut Gardens is also, in part, a travel guide that will introduce attendees to new gardens to explore.
ABOUT THE BOOK: CONNECTICUT GARDENS
Connecticut Gardens takes readers on a visual tour of some of the state's most breathtaking historic, public, and private gardens. From simple cottage gardens to stunning botanical achievements to sumptuous formal landscapes, this book introduces readers to the glorious gardens created by passionate amateurs, professional designers, and notable luminaries such as Frederick Law Olmsted, Gertrude Jekyll, and Beatrix Farrand. Hear their stories, learn the history and inspiration behind their designs, and learn the benefits of having public gardens. With lush photography and entertaining text, Connecticut Gardens is a delight to the senses and a useful guide for discovering new gardens.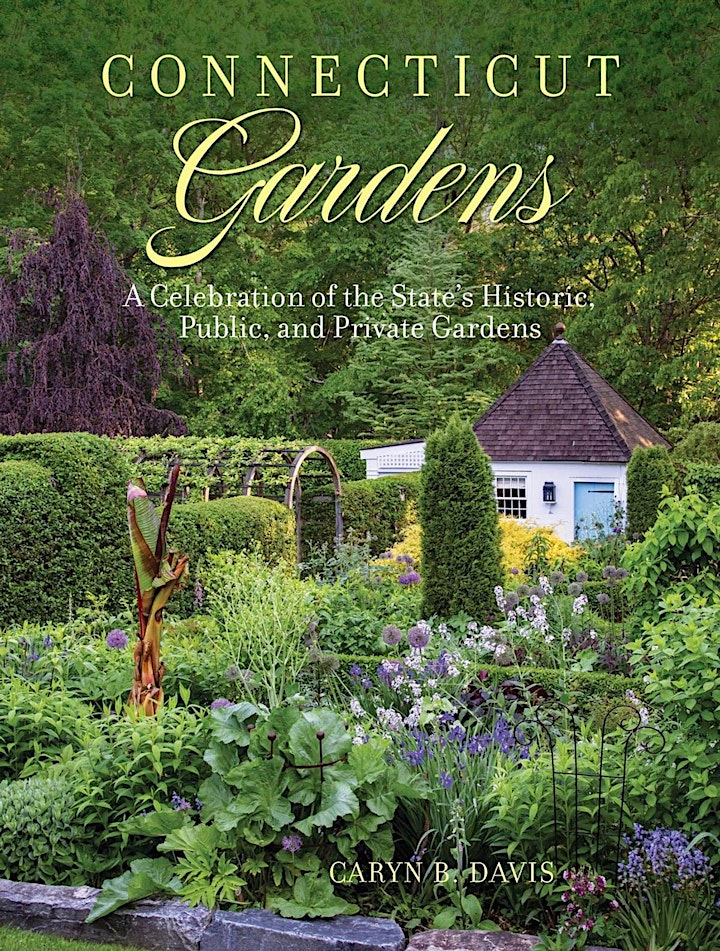 // ABOUT THE MUSEUM //
Stanley-Whitman House is a living history center and museum that teaches through the collection, preservation, research, and dynamic interpretation of the history and culture of early Farmington. Programs, events, classes, and exhibits encourage visitors of all ages to immerse themselves in history by doing, acting, questioning, and engaging in colonial life and the ideas that formed the foundation of that culture. FMI: https://www.s-wh.org