30 bands on 30 porches for the cost of a road race. Walk, scoot, bike from porch to porch in the beautiful seaside village of Rowayton, CT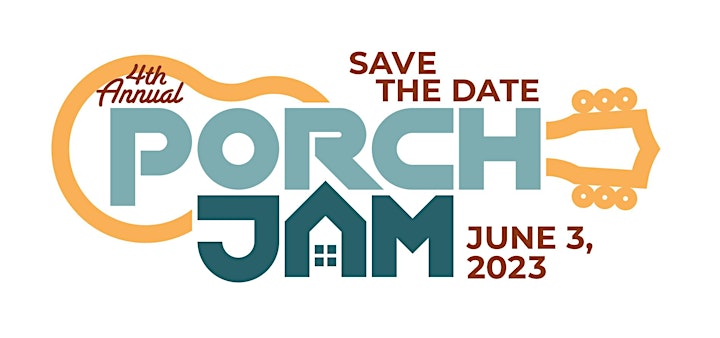 This is My Jam
Your ticket not only provides you access to an epic music experience, it also provides epic music and art experiences, instruction and scholarships for our most vulnerable communities in the greater Norwalk area. Thanks to ticket sales from last year's JAM, we were able to kick off our youth songwriting series, therapeutic drum circles and provide several students with scholarships to Factory Underground Tech where students gain real world production credits through a hands-on studio experience, with a focus on career development and job placement. We are now in the building out phase of our own studio and continue to ask for your support.
Thanks for Spreading the Jam!
The Porch Jam Team
For more information about Jam visit jamstudioct.org
About PorchJam
General Admission 1-6pm
There are 30 Rowayton homes and businesses who have generously donated their porches for 30 bands to play on between 11:30am-6pm.  Bands will be staggered over the course of the afternoon.  We encourage all participants to walk, bike and scoot to multiple homes throughout the day and soak up the music to benefit a great cause. 
VIP KICKOFF PARTY 11:30am-1pm
For those wanting to GIVE a little more, you GET a little more! VIPs will enjoy our PorchJam Kickoff Party from at one of Rowayton's beautiful waterfront homes boasting 360 degree views of the Long Island Sound. Here you will enjoy an exclusive concert with Residual Groove while sipping a PorchJam Cocktail created by SONO 1420. This year VIPs also have the benefit of our 1/2 way Service & Snack station where you can grab some delicious bites prepared by Sweet Green and visit your exclusive port-a-john 😉 VIP TICKETS ARE LIMITED SO BUY YOURS NOW!
For those visiting from out of town, we encourage you to UBER or LYFT! If you choose to drive, parking is available at Bayley Beach, The Old School Field on Rowayton Ave, Rowayton Elementary School and at the town lot behind Sails Bar & Grill (148 Rowayton Ave).